Coffee + Juice Kiosks
Area: EACH KIOSK: 800 SF INTERIOR + 1,000 SF EXTERIOR
/
Location: FREMONT, CA
/
typology: HOSPITALITY
/
year: 2021
/
Two unique moments of congregation, refreshment, and delight
Dubbed "The Farm," this office campus incorporates extensive promenades and pathways between buildings and through groves of trees, lush landscapes, and recreational areas designed by RHAA. With their unique designs and bright expressive colors, the Coffee and Juice Kiosks stand out along the circuit and offer key amenities and gathering spaces for employees and visitors alike.
Site Plan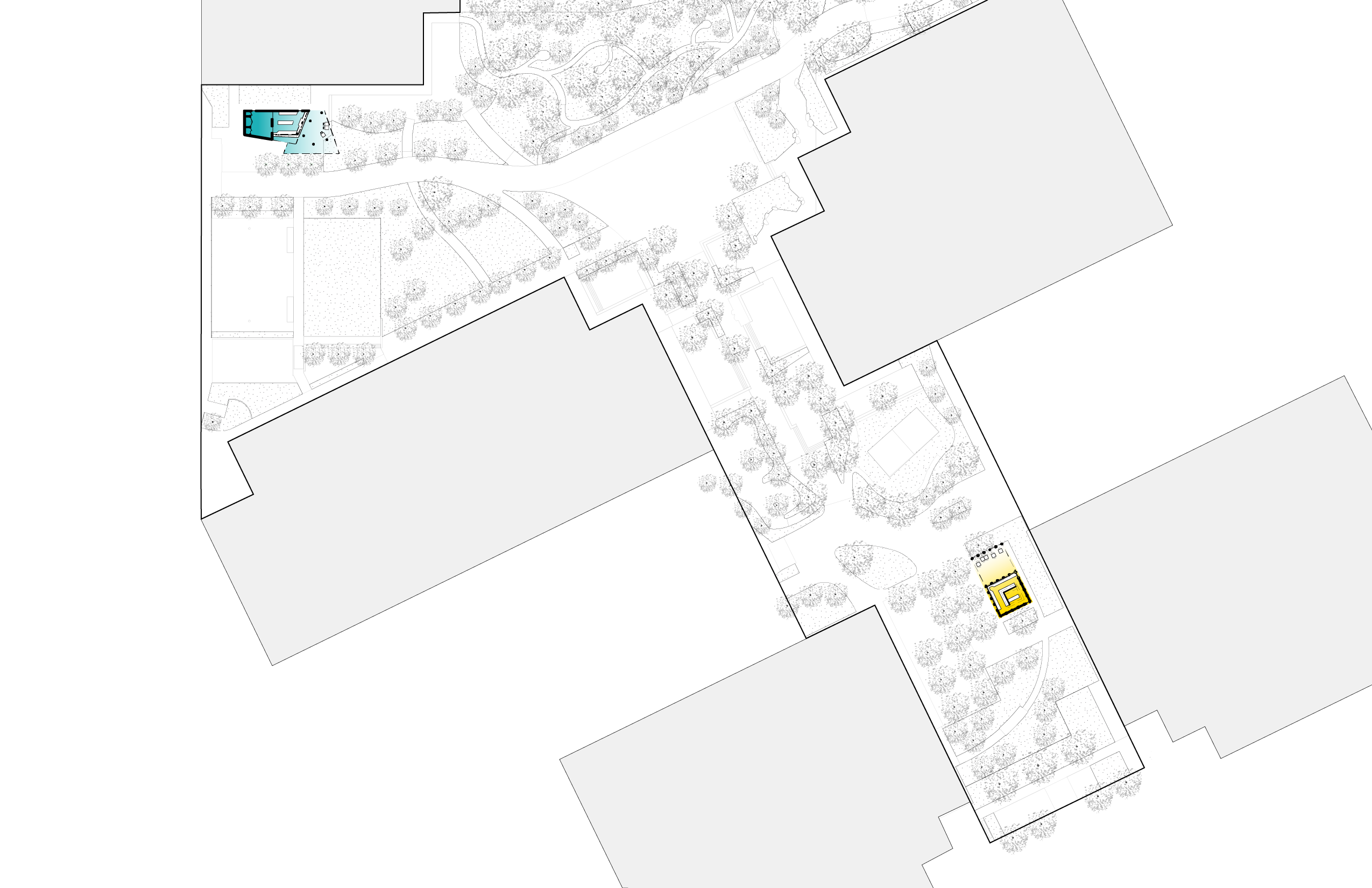 Both kiosks are organized to provide window service to place and pick up orders, beneath a canopy structure. Thus they operate with a minimal footprint for providing their offerings, while enlivening the surrounding areas of the campus.
Offering a different take on the same premise, the
Sustainability is a core consideration in both the siting and construction of the Kiosks, including utilizing efficiency of space and material use, natural daylighting and shading to protect from solar heat gain, sustainable building products selection, and energy and water efficient fixtures and equipment.
Both kiosks create distinct moments of enjoyment among the wider expanse of this walkable, lushly planted campus.