Octavia M+N
Location: San Francisco, CA
/
typology: Private, Residential
/
year: 2005, 2020
/
A framework for exploring compact urban living.
In the context of San Francisco's escalating housing costs, new modes of housing promise to shift those economics—and life in the city. This project explores the potentials of density on two of the narrowest buildable lots in San Francisco. Set along Octavia Boulevard, lots M+N are among the most challenging of the 22 development parcels created when the Central Freeway was removed. The 120-foot-wide parcels are just 18 feet deep, defying typical housing configurations. Our design for a 24-unit, mixed-use development instead leverages the site's shallow footprint to encourage a lifestyle engaged with the community.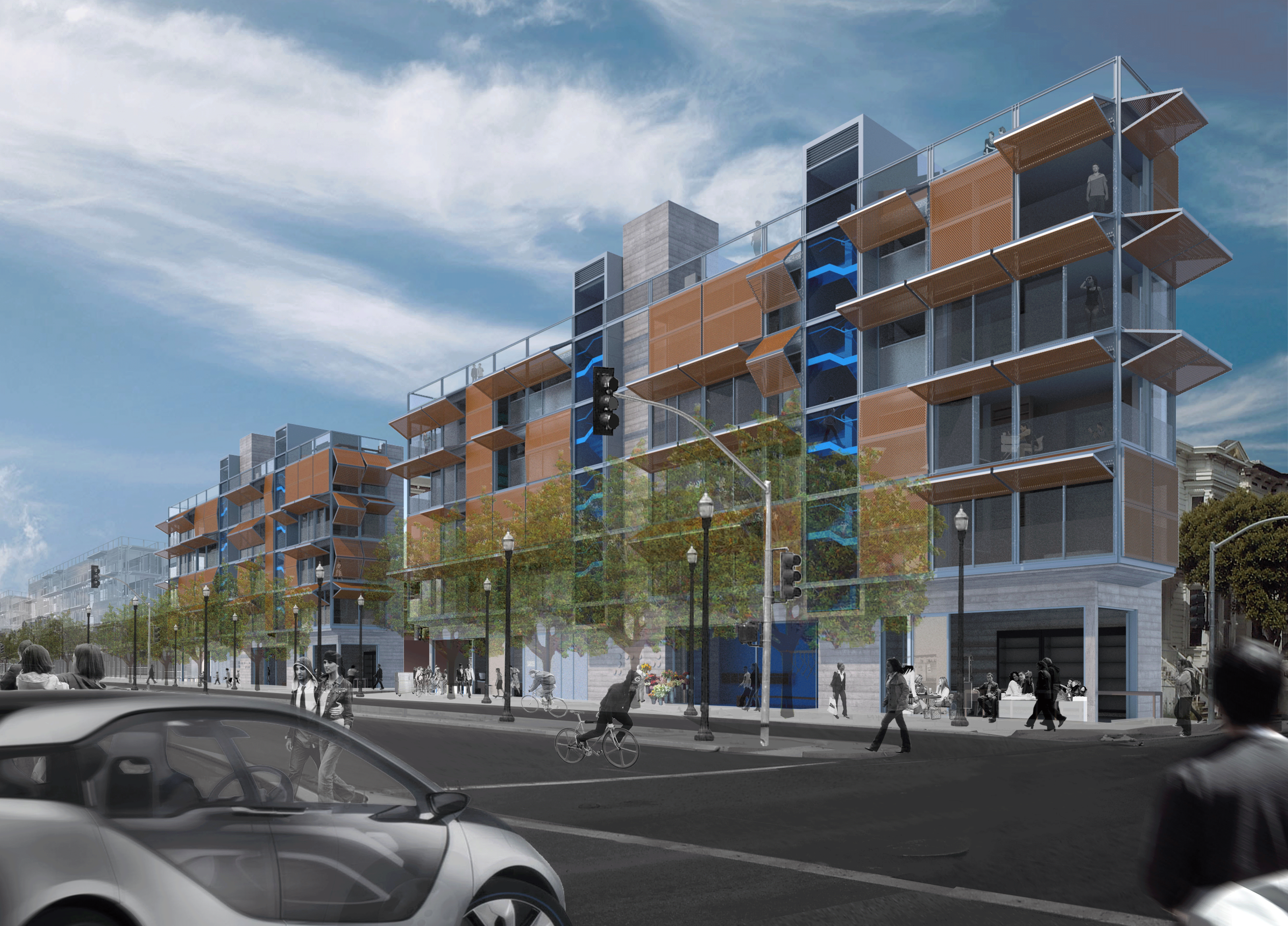 Envelope's work on M+N began in 2005 as the first-prize winner of the San Francisco Prize: Octavia Boulevard Housing Design Competition. Prompted by neighborhood advocates, the international juried competition sought fresh approaches to the urban housing that would replace the Central Freeway. Our proposal examined the possibility of
Our open, glassy scheme for M+N comprised light-filled units, shaded by a second facade of operable metal screens—their movements generating a subtle dynamism through the day. In plan, each building composed 16 studios with end and middle units capable of connecting vertically and horizontally, respectively, as households grow or merge. Units are arrayed across the length of the site, creating a visual connection between the living units and the street. Light filters through the slender buildings at the glazed stairwells, while curated retail will bring added activity and a complement of amenities to Octavia Boulevard. In 2019, the city approved the project with a revised unit mix and the inclusion of below-market-rate units.